Experience Europe with OSEF Reciprocal Student Exchanges to France, Belgium or Spain
OSEF, is accepting applications for a 3 month Student Exchange or a 1 month Summer Exchange. Students must be 13 to 17 years of age.
OSEF has facilitated individual, reciprocal exchanges between Canada and Europe for over 24 years resulting in memorable cultural and linguistic experiences and life-long relationships.  
Please visit the OSEF website for more information. 


OSEF is recognised and endorsed by the BC Ministry of Education and education ministries across Canada..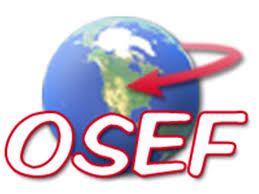 (Edited by Pat Rhodes - original submission Monday, 30 April 2018, 8:55 AM)
(Edited by Pat Rhodes - original submission Tuesday, 6 November 2018, 1:05 PM)
(Edited by Pat Rhodes - original submission Monday, 4 February 2019, 2:39 PM)