A message to schools, from ChatterHigh College & Career Exploration: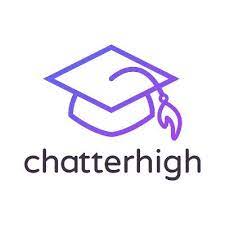 Here are all of the key dates and details you need to know about re: our free resources and competitions for this fall!
Order of events:
Available again this year:
Additional Details on competitions:
For grades 6-12, French and English, from Sept. 14 - Oct. 12
Students who complete the course between the competition dates have a chance to win part of a 5K prize pot. The course is approx. 10 hrs of work, can be done at their own pace, and will be available year-round. Students will also receive a certificate of completion.
For grades 6-12, French and English, from Oct. 17 - Nov. 25. 65K prize pot this year. 
Engineers Canada
 joins Skills Compétences Canada and Let's Talk Science this year to raise awareness about careers in STEM and skilled trades. Students, teachers, and parents complete the daily 10-question quiz between the competition dates to climb the leaderboard and win individual and school prizes.
That's all for now!
Warm regards,
Deborah Deacon, MA (she/her) (elle/elle)
Educational Partnerships Manager
Directrice des partenariats éducationnels
c. 778.679.4678 | o. 250.590.0566